I would wish for everybody – irrespective of their age – to be granted the right to learn, grow and develop just the way he or she would like to – HOW, WHEN and WHERE!
For more than 15 years, I have been enthusiastic about home education and learning naturally. I am the author of "Schulfrei : Lernen ohne Grenzen" and co-editor of "Wir sind so frei : Freilerner-Familien stellen sich vor". Over the years, I have met wonderful people at home education gatherings in 12 different countries and had many enriching encounters. My son and I have developed the Schulfrei-Community as a networking platform for home educators.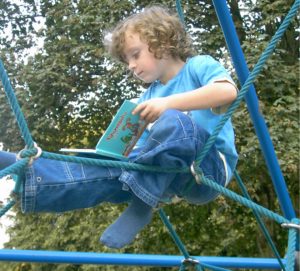 Should you like to hear more about my thoughts and my experience in a personal encounter, I can offer you the following:
"Learning naturally!" – Presentation and conversation with Stefanie Mohsennia
"Schools as we know them are obsolete"
(Sugata Mitra)
What could a "learning 2.0" look like?
How would learning be more suitable to our human nature?
What would be a fertile ground for young people to learn and grow?
"Children are by nature smart, energetic, curious, eager to learn, and good at learning; they do not need to be bribed and bullied to learn; they learn best when they are happy, active, involved, and interested in what they are doing; they learn least, or not at all, when they are bored, threatened, humiliated, frightened.."
(John Holt, Freedom and beyond)
Duration: approx. 2.5 hours
Book presentation "Wir sind so frei"
29 home-educating families from Germany, Austria and Switzerland opened their doors to us and deliver insight into their lives and their learning.
I read from some of the personal stories. Afterwards, there will be plenty of time to ask questions and chat.
(only in German)
Duration: approx. 2.5 hours
15 years of home education – our personal story, with Stefanie Mohsennia
I talk about my family's experience of home educating in Canada and in Germany over 15 years and share with you where our path has taken us. Afterwards, there will be plenty of time to ask questions and chat.
Duration: approx. 2.5 hours
Curious now?
Invite me to your town: